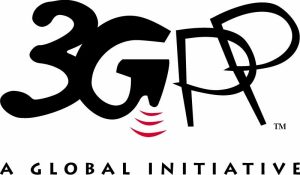 3GPP
The 3rd Generation Partnership Project (3GPP) unites telecommunications standard development organizations, known as "Organizational Partners" and provides their members with a stable environment to produce the Reports and Specifications that define 3GPP technologies. The project covers cellular telecommunications technologies, including radio access, core network and service capabilities, which provide a complete system description for mobile telecommunications. MFA is a 3GPP Market Representation Partner (MRP) and offers market advice to 3GPP, which helps 3GPP come to a consensus view of market requirements for services, features and functionality. Learn more here.
5G Alliance
The 5G Alliance for Connected Industries and Automation (5G-ACIA) is the globally leading organization for driving and shaping Industrial 5G. 5G-ACIA members jointly prepare for the disruptive change that 5G will bring, promote a better understanding of industrial needs, and gain insights into a highly attractive emerging market. 5G-ACIA provides a unique platform for OT and ICT companies, academia, and all relevant stakeholders to influence 5G development and deployment, in line with industrial imperatives. The currently more than 90 member organizations make the results of their work directly available to 3GPP, the main standardization body for developing 5G. 5G-ACIA is a market representation partner of 3GPP and has the formal status of a working party of ZVEI e.V. Learn more via www.5g-acia.org.
Alliance of Industrial Internet
With joint efforts of the industrial sectors, China Academy of Information and Communications Technology (CAICT) led and established the Alliance of Industrial Internet, in order to accelerate the development of industrial Internet; to gather the industrial power at home and abroad; to establish a public platform for collaborated improvement in administration, industry, academy, research and application; to conduct joint researches; and to facilitate application of industrial Internet.
OnGo Alliance
OnGo Alliance supports the common interests of members, implementers and operators for the development, commercialization, and adoption of LTE solutions for the US 3.5 GHz Citizens Broadband Radio Service, utilizing shared spectrum, enable both in-building and outdoor coverage and capacity expansion. The OnGo Alliance aims to enable a robust ecosystem towards making LTE-based OnGo solutions available. The MFA and OnGo Alliance support LTE technologies in the USA CBRS (3.55-3.7 GHz band).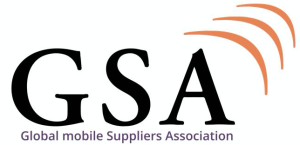 Global mobile Suppliers Association
The Global mobile Suppliers Association (GSA) is an open and independent association. It promotes the interests of suppliers in the mobile telecommunications industry that are driving the 3GPP family of technologies and it tracks industry progress and data points to deliver reports and data to support the global adoption of 3GPP technologies and the global harmonization of spectrum. MFA is collaborating with GSA on marketing efforts in areas of mutual interest in the field of MulteFire and 5G communication systems and networks.
Industrial Internet Consortium
The Industrial Internet Consortium (IIC) is the world's leading membership program transforming business and society by accelerating the Industrial Internet of Things (IIoT). The IIC delivers a trustworthy IIoT in which the world's systems and devices are securely connected and controlled to deliver transformational outcomes. The Industrial Internet Consortium brings together industry leaders, startups and researchers to drive the innovation of new Industrial Internet products, processes and services through innovative testbeds. The Industrial Internet Consortium is a program of the Object Management Group (OMG). For more information, visit www.iiconsortium.org.
Wireless Broadband Alliance
The Wireless Broadband Alliance (WBA) supports the development of a converged wireless broadband ecosystem through seamless, secure and interoperable service connections for all devices on Wi-Fi and its significant interconnected technologies. WBA is driving the adoption of wireless broadband and the evolution of Next Generation Wi-Fi, Connected City, Unlicensed and Licensed wireless technologies, and Wireless Innovation. MFA is collaborating with the WBA on marketing initiatives to further promote LTE-based technology for unlicensed and shared spectrum.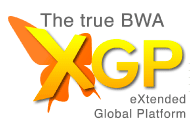 XGP Forum
Since 1995, TDD commercial service has been problem-solving for a better ecosystem, developing technologies such as microcell and interference protection. TDD in Japan has been enhanced as the XGP specification, adopted in 3GPP standards and making it possible to share the ecosystem with TD-LTE. The XGP Forum cooperates with TDIA and GTI to expand XGP and TD-LTE. As an MFA Industry Liaison, the XGP Forum is supporting the MFA's objective to promote MulteFire technology operation using the 1.9 GHz band in Japan (sXGP).