MFA enjoyed a successful return to Mobile World Congress (MWC) in Barcelona earlier this year, a show that attracts more than 88,500 attendees from 202 countries and territories. The event theme for 2023 – "Velocity" – highlighted the roll of 5G in enterprises, AI advancements and benefits, the ever expanding digital divide, and the explosion in network traffic driving the need for increased capacity at the edge of the network.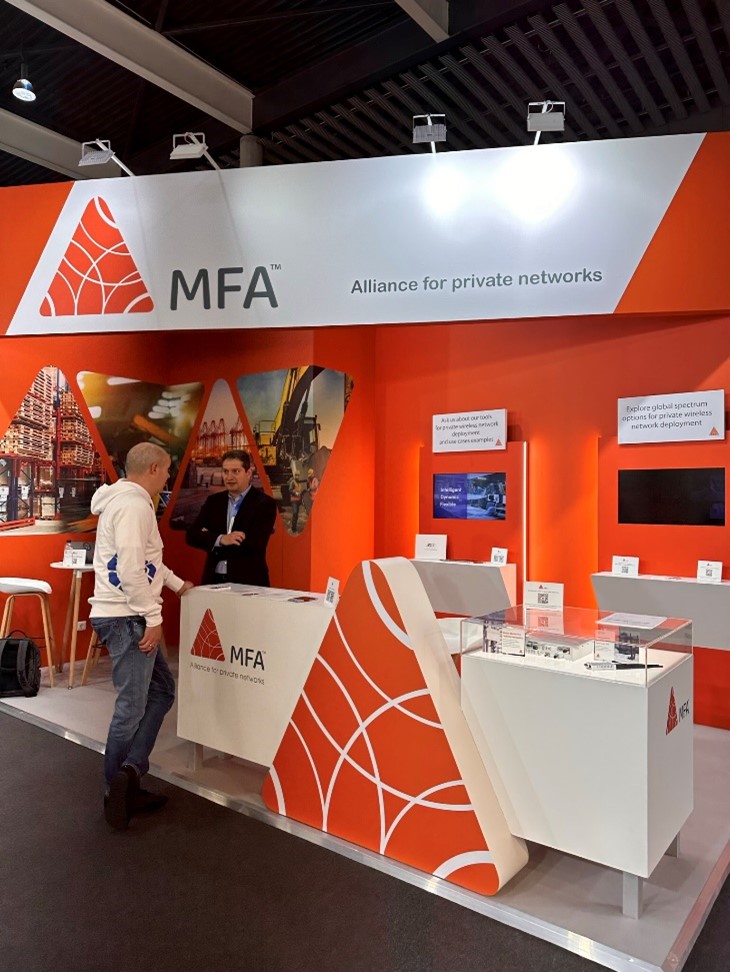 Enterprises are turning more and more to private LTE and 5G networks to meet the connectivity requirements of mission-critical devices and applications. During our time there, we met with interested attendees, potential new members, and press and analysts seeking to better understanding the benefits of private wireless networks for enterprises and industrial environments. The meetings resulted in some compelling conversations where we uncovered new challenges to tackle and identified new potential partnership opportunities with like-minded organizations.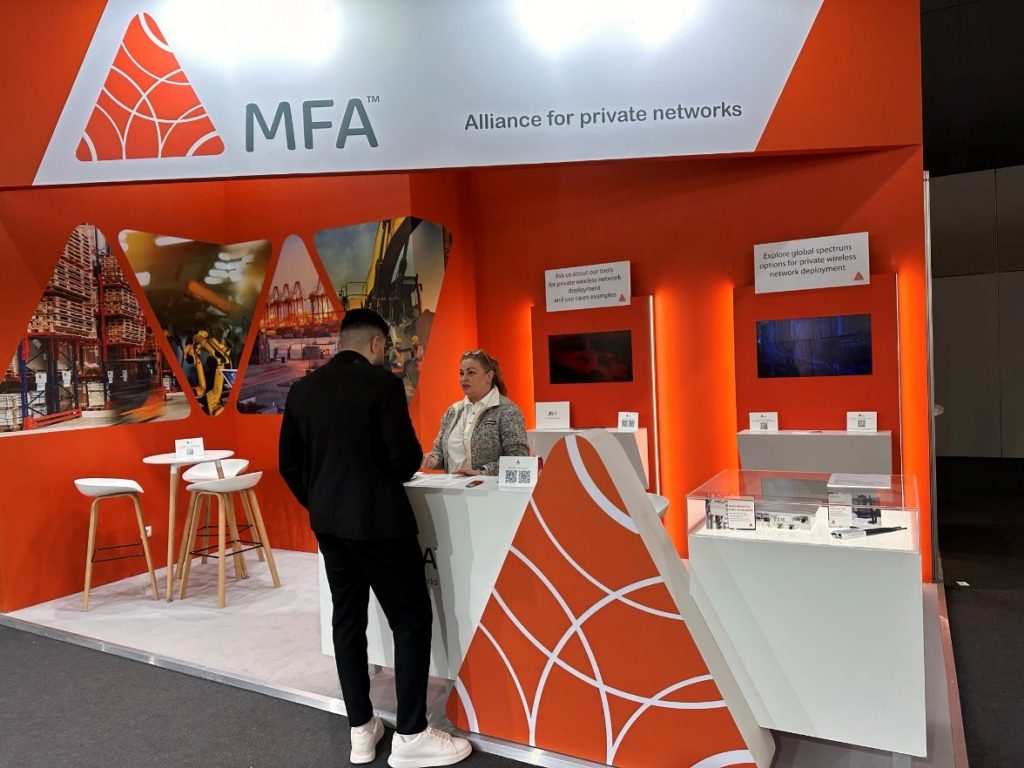 MFA President Mazen Chmaytelli and MFA Board Chair Stephan Litjens also met with RCR Wireless to discuss how enterprises can simplify their own 3GPP-based private network deployments using Uni5G™ technology blueprints and learn how we are tracking and sharing available spectrum options. You can view the full interviews below.
Are you interested to learn more about MFA's resources and tools? Review our private network resources below.
Uni5G technology blueprints outline essential features allowing enterprises to rapidly and seamlessly deploy their own 5G private network – ensuring that coverage, reliability, density, and latency requirements are being met.
MFA's shared global PLMN-ID provides uniquely identified private network access – guaranteeing secure systems for enterprises.
A publicly available private network tracker and interactive spectrum map to monitor the rapid deployment of networks and identify available spectrum opportunities by country and/or region.