Hannover Messe is one of the largest industrial-focused trade shows in the world. Each year companies come from all over to see the latest trends in industrial manufacturing and learn more about state-of-the-art developments to help increase productivity, reduce costs, and improve efficiency. One of this year's major themes centered around solutions for connectivity and helping enterprises, regardless of their vertical segment, find the most efficient ways to achieve their digital transformation strategies and connect everything to their networks, from mission-critical machinery on the manufacturing floor to autonomous guided vehicles (AVGs) of all sizes operating across a facility.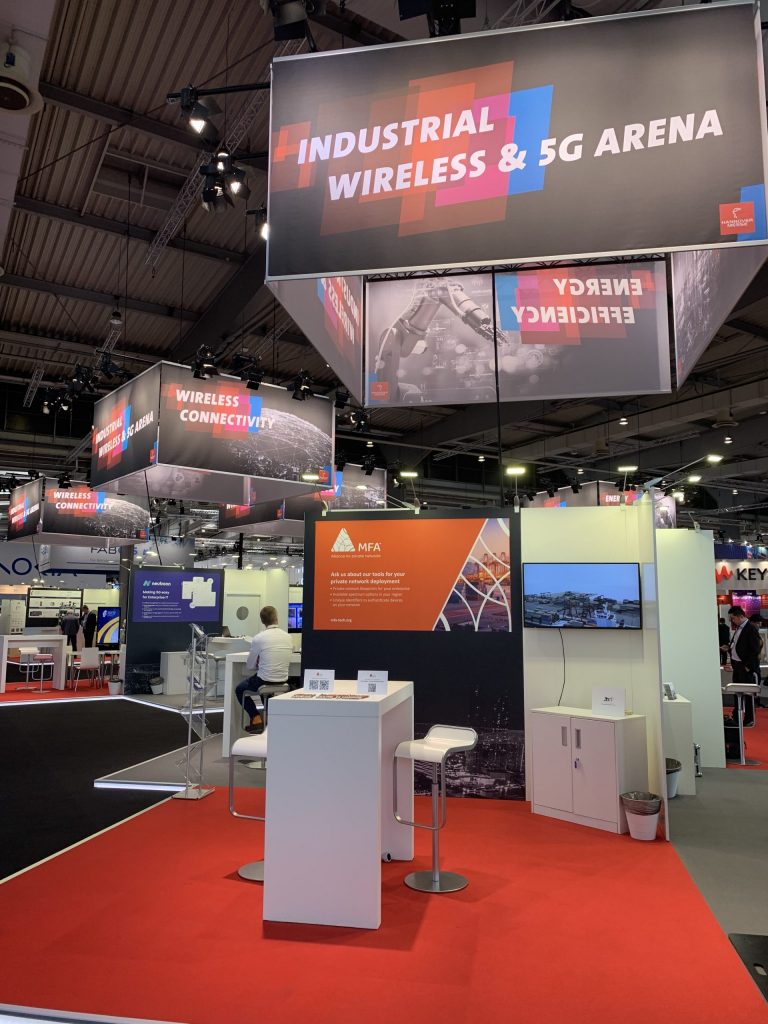 MFA had the opportunity this year to participate in the "Industrial Wireless and 5G Arena," an area dedicated to the discussion of wireless solutions for industrial use cases. The MFA booth welcomed visitors – conference attendees and exhibitors – interested in discussing their 5G private network needs. MFA's Uni5G technology blueprints were hailed as a significant benefit for the industry, and we are excited to continue to share this resource.
Presentations on the Industrial Wireless & 5G Conference Stage shed light on the incredible number of organizations and enterprises working to address the wide range of use cases and meet the unique industrial communication needs through the deployment of 5G private networks. MFA was excited to present on two separate occasions – click the link below to watch each presentation.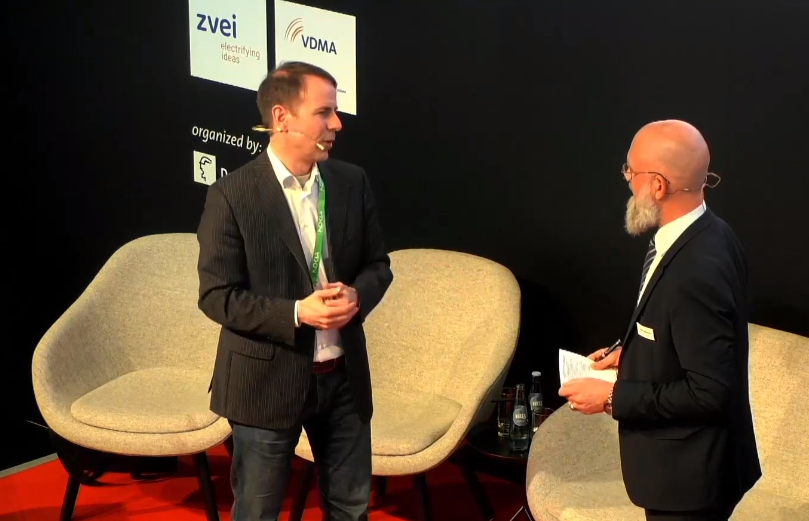 Click the Above Images to View the Presentations
Overall, Hannover Messe was a success, allowing MFA the chance to meet with decision makers seeking solutions to their digital transformation and private network needs. It was wonderful to see the interest in the tools MFA offers – from the Uni5G technology blueprints or MulteFire specification, to the interactive regional spectrum map to help enterprises understand what is available in their area.
Whether online, or in person at events like Hannover Messe, MFA continues to work with our member companies to help you to implement your 5G private network device. Learn more about the Uni5G technology blueprints and discover how they can help with your deployment.